You want to organize your birthday or that of a friend and you are looking for inspiration for events that will certainly be successful? Are you panicking in advance at the thought of an evening too quiet where guests sit gently in their chairs and look into the whites of their eyes? No more stress! At Burddy, we like to celebrate and create an atmosphere that we know! We give you 5 reasons to rent a photo kiosk for a great event right away!
1. With the rental of photobooth, it's the big atmosphere guaranteed!
We all remember an evening a little too wise, guests waiting impatiently for the cake to arrive so they can slip away, a few balloons swollen in a hurry and a slightly wobbly « Happy Birthday » sign on a wall. The good will of the few motivated people present that evening was not enough to set the atmosphere in motion, despite a desperate attempt to set the dancefloor on fire on « Les Lacs du Connemara » at around 10:25 pm. People inevitably stuck to their seats, lethargic and depressed, mobile phone in hand, trying to hide the first yawning.
Renting a photobooth for your birthday is the guarantee of a memorable and completely crazy evening. Everyone likes to have their picture taken in these festive moments, everyone is dressed up, the beautiful dresses turn heads and the bow ties are out. It is often an opportunity to see people we may not have seen in a few months or years, with the desire to have their pictures taken together. A photobooth animation is also a whole bunch of fun accessories at hand: big glasses, straw hats, bushy beard, wigs… With this, the atmosphere is guaranteed until late at night (or early in the morning for the most daring)
2. Your guests leave with memorable memories
Smartphones are great. The latest ones offer sumptuous photos, it is possible to take as many as you want and you can share them in a second on social networks. The latter are not to be outdone, with new filters every day that make us beautiful, with blue eyes and smooth skin or cute little ears. The other side of the coin is that you spend a good part of your birthday party on your phone, posting your photos on Instagram, following the stories of your contacts on Snapchat (« They look like they're having fun at this party! ») or responding to comments on your latest Facebook post.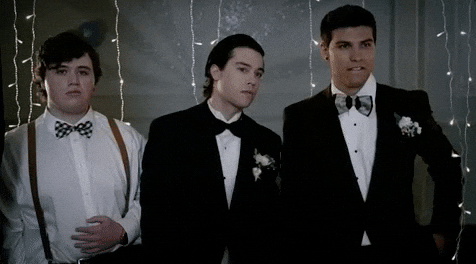 Put your phone down right now and come and enjoy!
Renting a photobooth will allow you to really enjoy the evening, with your friends or family, here and now! No need for someone to take the picture, the terminal does it for you. Gather your friends, put on a beautiful afro wig and come and pose in front of the lens of the photo box. Different formats are available to vary the pleasures: landscape photo, portrait, bookmark… Switch from one frame to another and print your photos in 10 seconds, in professional quality thanks to the integrated printer. And why not put a nice guestbook on a table near your photobooth? Your guests will be able to stick a few photos on it and leave you a loving little birthday note!
3. Pictures in the colours of your birthday
Printing your photos on paper is good! But being able to personalize your photos with the colours of your event is even better. Imagine: you decide to rent a photo kiosk to spend a crazy birthday party. You then think of a theme that will perfectly match the evening, and this year it will be an exotic evening. You go and buy all the necessary decoration: tablecloths, plates, paper napkins, balloons… You decorate your room with little onions and you plan a corner specially equipped for your photobooth. But here we are, the photos come out classic, frameless and tasteless. Too bad!
By renting a Burddy photobooth for your birthday, you will enjoy the free customization of your frames to stay as close as possible to your theme! Choose and create up to 16 different frames, vary formats, texts and colours and switch from one to the other during the evening. Our online tool will provide you with many examples of backgrounds and different writing styles, so you can let your imagination run wild. And for even more customization, the blank frames can be downloaded in PNG or PSD format for the delight of Photoshop and other image editing software enthusiasts.
4. Quick implementation and easy use
I don't know about you, but on my side I don't like to be burdened with endless and unreadable instructions for use, or endless tutorials. I like things that are simple, efficient and quick to set up. You already have a lot to do by organizing your birthday, managing the rental of the room, answering guests' questions, planning and preparing the meal with the help of a caterer, taking care of the decoration… If you have to spend 3 hours setting up your photo box, it's not even necessary! Even you, aficionados of kit furniture assembly who love spending your Sundays assembling dressings! Instead, save your energy for the punch preparation!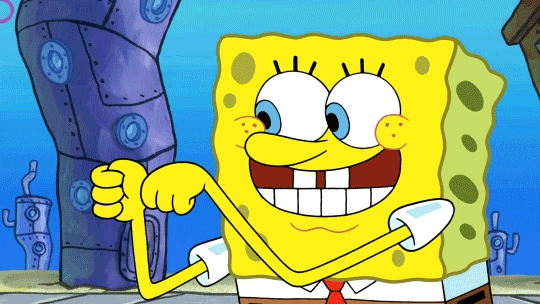 Lift your finger if you want to mount your photobooth in less than 10 minutes
Burddy photo kiosks are very easy to set up. There are even plans to organize a European photobooth assembly championship for the fastest soon. Clip the 4 feet on the aluminium base, place the terminal on the base (two is easier), fix the flash on the top of the terminal, connect the flash to the box, connect the photobooth to the mains. That's all! That's all! 5 steps and you're done. Once the photo kiosk is on, all you have to do is enjoy your event for the duration of it. Everything is configured before delivery and the frames you have created with passion and love are automatically loaded. The large touch screen will allow your guests to choose the desired format and then take the picture. Smile, it's already printed!
5. Rent a photo kiosk at a low price, it's possible!
If you have a tight budget, you will inevitably have to make choices for your birthday. Is it better to put the package on the decoration or to remain more classic and focus on one or more activities to set the mood? What menu should you plan in order to prepare as many things as possible in advance and be more relaxed on the day? The ideal is to be able to do some things yourself and rely on the help of family or friends to get involved. But between the budget of the room, the tailor-made cake and the decoration, your wallet will quickly take a hit on your morale and your banker will make your eyes bigger.
With Burddy, rent the photobooth for your birthday from 99€ and enjoy unlimited digital photos, the personalisation of your frames in the colours of your event, and the free delivery and return of the terminal by our team. You can even send your photos by e-mail (to your colleagues or your boss why not!) and upload all the photos once the event is over via your secure web gallery. Several instant printing packages are available, in order to print your photos from the photo box in a few seconds. A complete package with 400 prints will cost you €239, with free delivery and returns. Who said anything about depriving yourself?
The essential birthday photo library, in short.
An atmosphere of fire and beautiful guests overmotivated by the idea of having their picture taken
Memories full of pockets to stick everywhere (refrigerator, guestbook, wall, bookmark from your favorite magazine…)
Customized frames in the colours of your birthday
A 5-step assembly so easy that you'll want to start over every weekend
Ultra-competitive rates that will make you want to party more often
Would you like to know more about the offers available?